After the stunning success Xiaomi Redmi Note 3, Xiaomi is back with their next series. A few hours back, they announced their launching of the new Xiaomi Redmi 4A, Redmi 4 Standard and Redmi 4 Prime. Let us look at the specifications they have released as of now.
Xiaomi Redmi 4A
This is the cheapest variant in the new Redmi 4 series. It has an all metal body with a 5" IPS screen which has a resolution of 720p. This phone has a quad core 1.4 GHz Cortex A53 processor which runs with the Snapdragon 425 with a 2GB RAM. The in built internal memory is 16 GB with an ooption to expand it via a micro SD card. The main camera is of 13 MP with one LED flash and the front camera is of 5 MP. This phone is powered by a 3120 mAh Lithium Ion Battery. The version of android is the new 6.0.1 Marshmallow.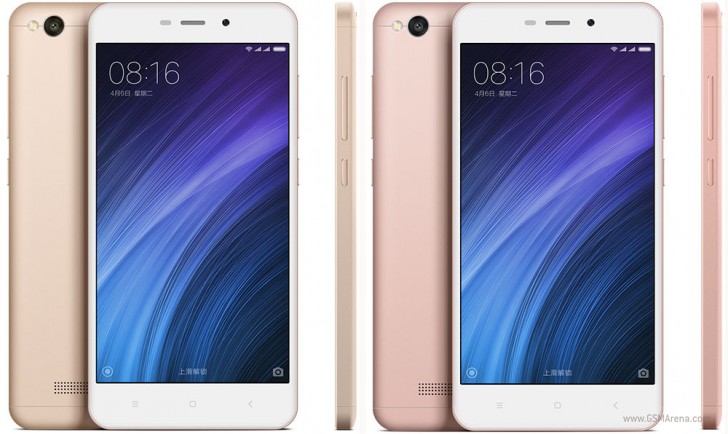 The Xiaomi Redmi 4A is priced around 74 US Dollars which is around 5000 INR.
Xiaomi Redmi 4
Redmi 4 looks a bit different from the Redmi 4A with the same screen size of 5" with the 720p resolution. But instead of the Snapdragon 425, Redmi 4 runs on a Snapdragon 430 chipset
with an octa-core 1.4GHz Cortex-A53 processor, Adreno 505 GPU. This phone also has a 2 GB RAM. The camera specs are the same as that of Redmi 4A but the camera placement is different. While in Redmi 4A, the camera is on the top right corner of the phone, in Redmi 4 the camera is at the center with a dual LED flash.(Not dual tone)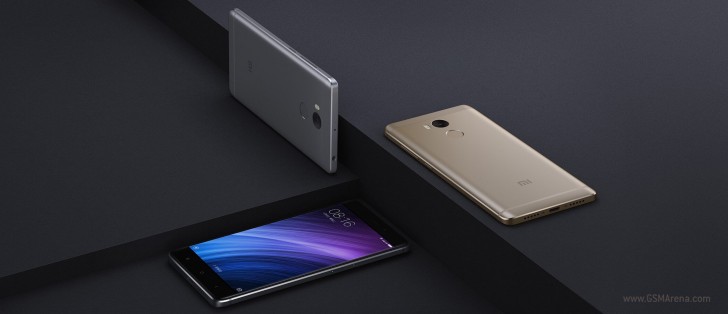 The internal memory is also same as the Redmi 4A model with a hybrid sim slot to expand the memory. The device is powered by a 4100 mAh Lithium Ion Battery which makes it suitable for users who uses their phones very much.
The phone runs on MIUI 8 with Marshmallow and also contains fingerprint sensor unlike Redmi 4A
The Xiaomi Redmi 4 is priced 105 US Dollars which converts into around 7000 INR.
Xiaomi Redmi 4 Prime
This is the best variant in the Redmi 4 series. The Redmi 4 Prime also has a 5" IPS screen but instead of 720p resolution, here it increases to 1080p. The phone runs on a
Snapdragon 625 with an octa-core 2.0GHz Cortex-A53 processor and Adreno 506 GPU. That again is a jump from the other two variants. The jump is also there in the RAM and internal memory. While the internal memory is of 32 GB with the expandable memory slot, the RAM is of 3 GB. The camera is of the same specs again but the dual flash is of dual tone also. This device also contains fingerprint sensor and is priced around 133 US Dollars which is around 8900 Indian Rupees.
Source: tech.firstpost.com